Top Features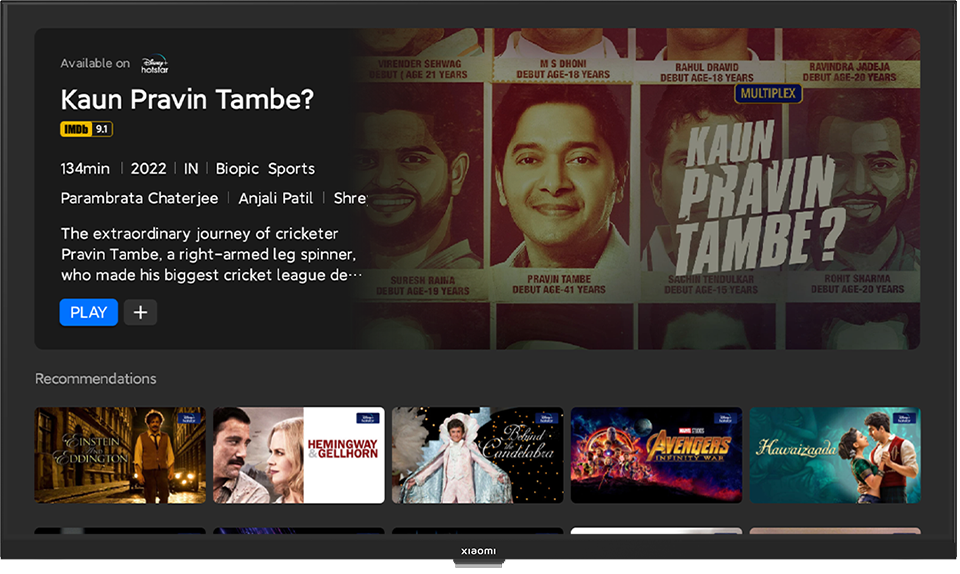 IMDb Integration
Confused what to watch? PatchWall brings to you India's first of its kind integration on any Smart TV with ratings from IMDb for movies and TV Shows so that your content appetite is satiated by the best.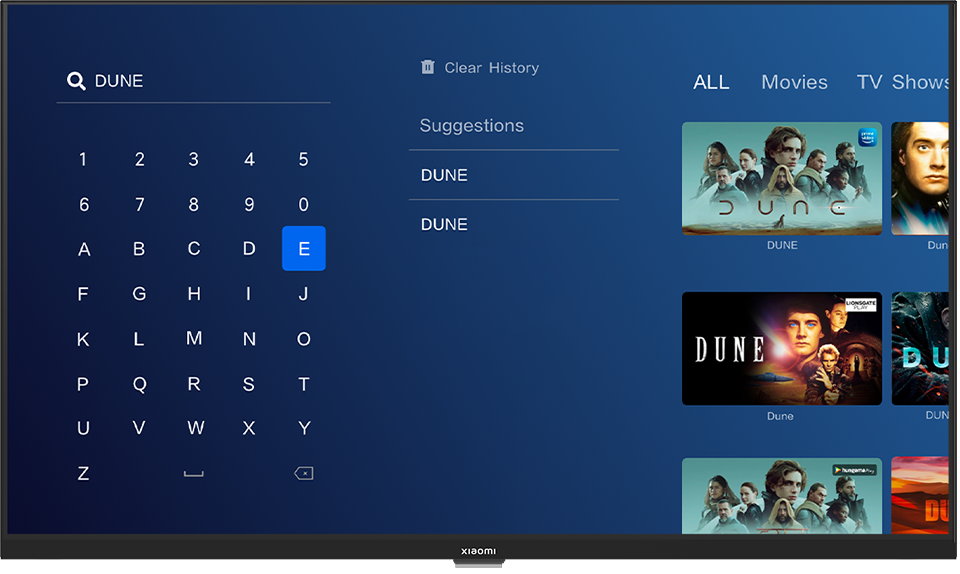 Universal Search
Your wish is our command! Search for content across all 30+ OTT apps and regional languages directly from home screen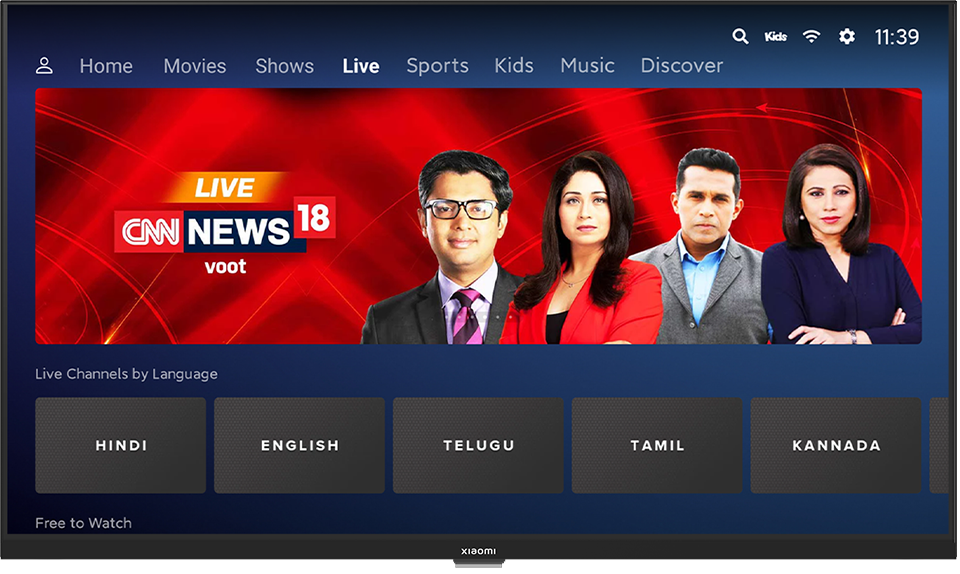 Live TV Sports
Access 300+ Live Channels streamed directly from the internet on PatchWall home-screen. From Live Sports to News and Entertainment across 16+ languages and channels, PatchWall is here to help you break free of the set-top box.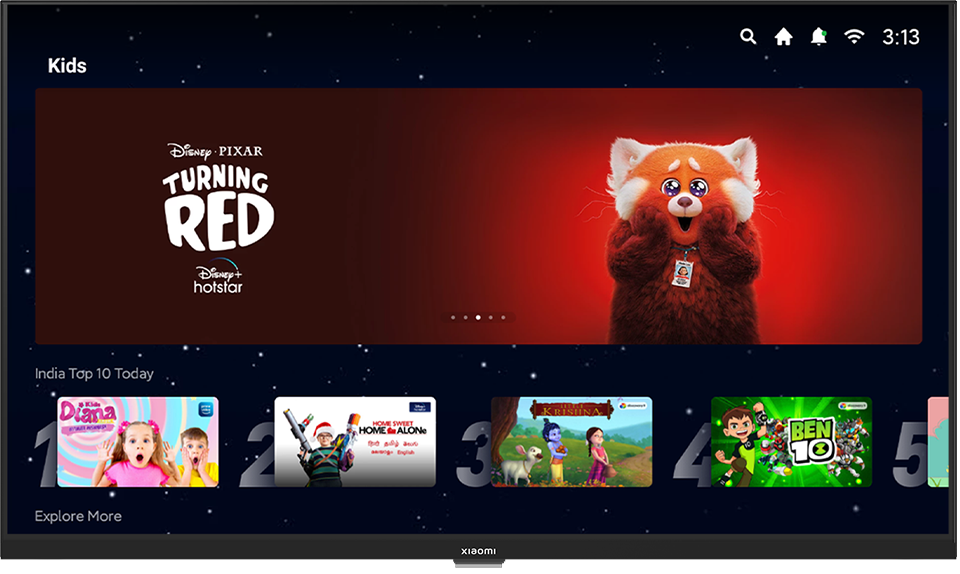 Kids Mode with Parental Lock
Don't let them grow up too fast! With Kids Mode, get a safe space for kids with content moderated. Parental lock allows you to ensure that they watch only age appropriate content.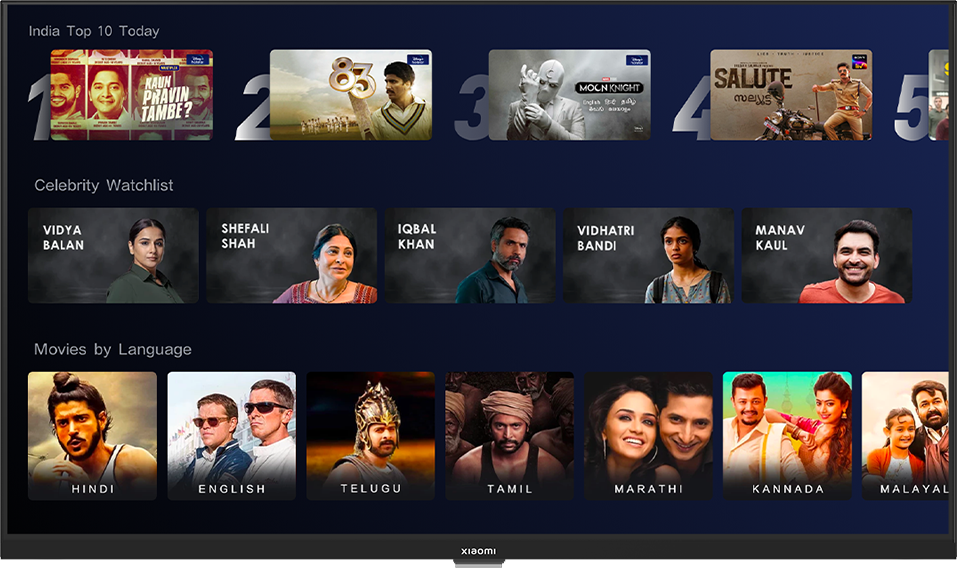 Smart Recommendations
Discover the latest and trending content with specially curated lists like India Top 10 Today, Collections and Celebrity Watchlist directly on your home-screen.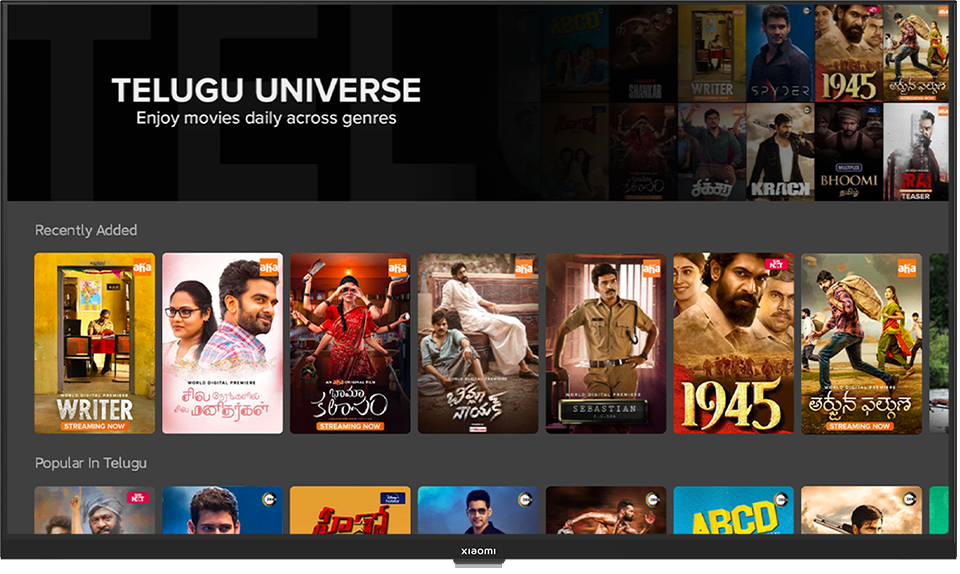 Language Universe
Get all content from your preferred language in one space! Choose from content in 16+ languages across 30+ OTT apps as per your preferences and selections.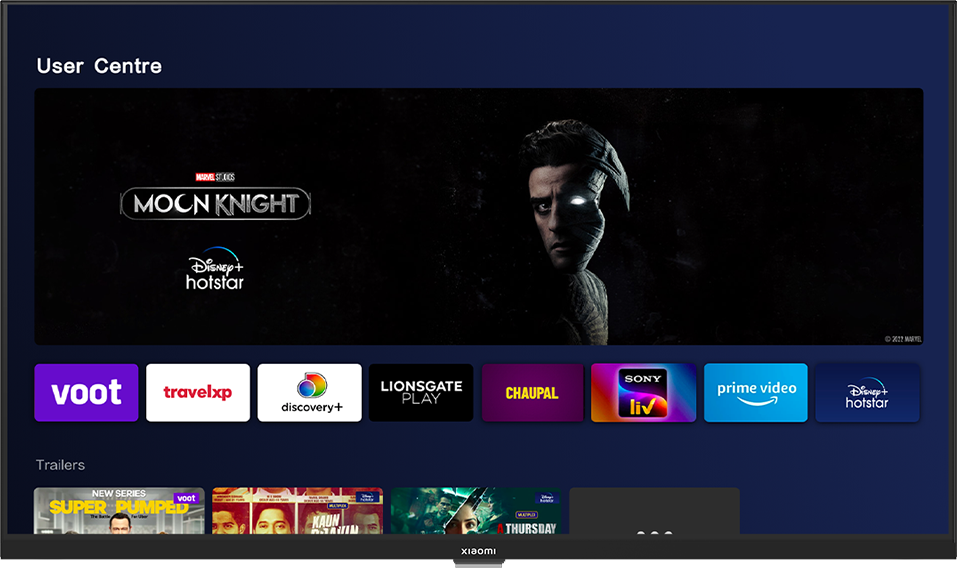 User Centre
A unique personalised space with specialised features like My Watchlist for access to your favourite content across OTT apps.
Mi Home
Stay connected to all your Xiaomi smart home devices via your TV and control them with ease using an easy-to-read layout.